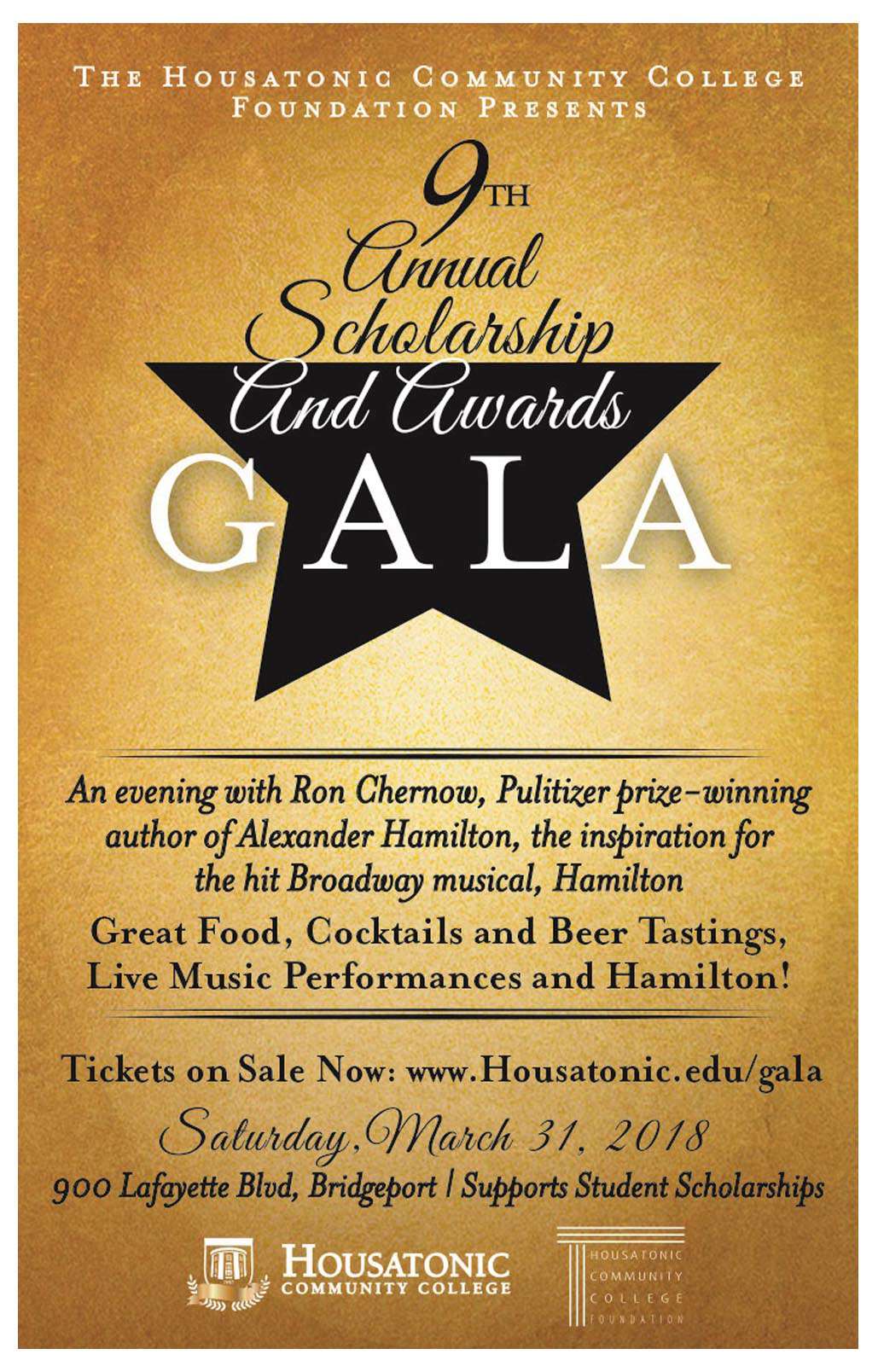 For many, the road to lifetime achievement included study at Housatonic Community College. The College and the Foundation of Housatonic Community College will recognize alumni who have achieved outstanding success and impacted their community.
The Housatonic Community College Foundation Presents the Annual Scholarship and Awards Gala

Saturday March 31, 2018
An evening with Ron Chernow, Pulitzer prize-winning author of Alexander Hamilton, the inspiration for the hit Broadway musical, Hamilton
This event provides financial support for scholarships, and honors those making a difference in our community.
Determination and ambition: words to describe Alexander Hamilton, the Housatonic Community College student body and HCC itself. Join us as we celebrate 50 years of unwavering resolve to grow this vital educational institution, empower students to reach their full potential, and take their shot.
---
About Guest Speaker Ron Chernow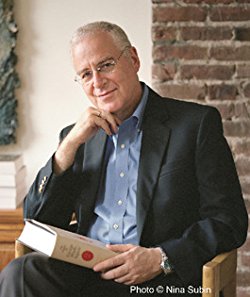 Ron Chernow's bestselling books include The House of Morgan, winner of the National Book Award; The Warburgs, which won the George S. Eccles Prize; The Death of the Banker; Titan: The Life of John D. Rockefeller, nominated for the National Book Critics Circle Award; Washington: A Life, which received the Pulitzer Prize for Biography; and Alexander Hamilton, nominated for the National Book Critics Circle Award and adapted into the award-winning Broadway musical Hamilton. Chernow has served as president of PEN, has received eight honorary doctoral degrees, and was awarded the 2015 National Humanities Medal. He lives in Brooklyn, New York.
---
Ticket prices: $150
---
Please click here for sponsorship opportunities!
---
For questions please contact:
Jenna Moss
Institutional Advancement Associate
Room BH-274
203-332-5293