January 18, 2018
For immediate release
Contact: Robbin Zella 203-332-5052
Human Rights Panel Discussion: Out of the Shadows
BRIDGEPORT, Conn. (January 22, 2018) On Thursday, February 8th the Housatonic Museum of Art will present the program, Human Rights Panel Discussion: Out of the Shadows, offering a powerhouse collection of experts on urgent human rights issues. Moderated by Fatima Sabri, a young Afghan leader for women's equality, the panel includes experts and advocates for social justice, LGBTQ equality, breaking the cycle of domestic violence and the rights of women and children. These noted panelists have dedicated themselves to bringing global awareness to the suffering and the injustice of sex trafficking, the practice of female genital mutilation, and children forced to serve as soldiers.
The panel includes Brian K. Sibley, S. Bear Bergman, Hans Neleman, Debra A. Greenwood, Ann Weiner and Congressman Jim Himes. The discussion takes place at 2pm in the Events Center in Beacon Hall at the Housatonic Community College, located at 900 Lafayette Blvd. in Bridgeport. For additional details visit: www.HoustatonicMuseum.org or contact executive director Robbin Zella at (203) 332-5052.
"These respected panelists are champions for positive change in human rights. Each comes to this discussion with their own lens of experience, forming a dynamic group of impact leaders for men and women's rights across the globe," said Zella.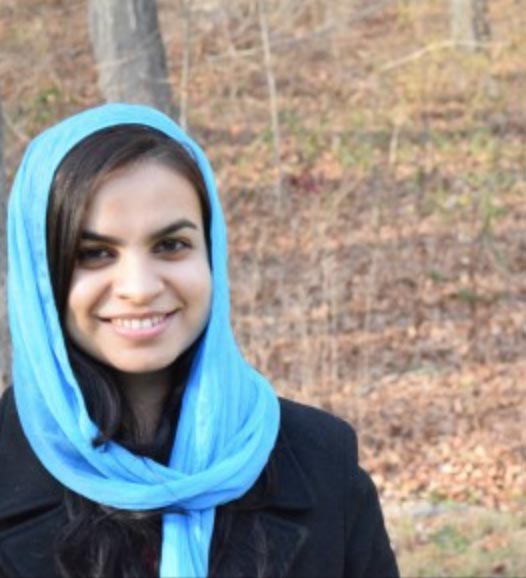 Moderator Fatima Sabri fled the Taliban with her family when she was a child. As refugees, her family started over and Fatima found strength through education. Today she is a passionate speaker about women's equality and overcoming vulnerability through education.
Senior Assistant State's Attorney of New Haven State's Attorney's Office, Brian K. Sibley, SR volunteered to be part of the Connecticut state and federal Human Trafficking Task Force when it was formed in November 2015 where he became the lead state prosecutor for human trafficking investigations.
Author S. Bear Bergman is the founder of Flamingo Rampant, a children's press focused on feminist, LGBTQ-positive, racially-diverse children's books. Bergman is also the writer of the advice column Ask Bear for Bitch Magazine and frequently lectures on issues relating to gender, sexuality, and culture.
Award-winning photographer Hans Neleman traveled to Guatemalan brothels to photograph the women who make their living there. In Night Chicas (2003), Neleman's images show concern for these women, forcing us to recognize their humanity, and the dangerous and damaged world in which they live.
Debra A. Greenwood is the President and CEO of The Center for Family Justice. For twelve decades the organization has provided free, confidential, bilingual crisis services that help all people affected by domestic and sexual violence restore their lives, and educating our communities to prevent future abuse.
Ann Weiner is a conceptual artist, advocate and philanthropist. Her latest sculpture installation "When Caged Birds Sing" is currently on view at the Housatonic Museum of Art and focuses on the stories of eight women who have each endured physical, psychological or/and emotional abuse because of their gender; each having survived and bravely gone on to advocate for change on behalf of other women who are still at risk. Ann will discuss her work and her activism through art to raise awareness of these global issues through this important teaching exhibition.
---
Jim Himes represents Connecticut's 4th District in the United States House of Representatives where he is serving his fifth term. He is a member of the House Committee on Financial Services, serves as the ranking member of the NSA and Cybersecurity Subcommittee of the House Permanent Select Committee on Intelligence, and is Chair of the New Democrat Coalition. Prior to his service in Congress, Jim ran the New York City branch of The Enterprise Community Partners, a nonprofit dedicated to addressing the unique challenges of urban poverty. Jim's team led the way in financing the construction of thousands of affordable housing units in the greater New York metropolitan region.
The panel discussion complements the museum's current exhibition, When Caged Birds Sing by Ann Weiner, on view through February 10th. The exhibit features eight life-size sculptures that represent current day activists for women's rights in the areas of sex trafficking, domestic violence, child marriage, transphobia, honor violence, child soldiers, female genital mutilation, and educational inequality.
The Housatonic Museum of Art (HMA) is located at 900 Lafayette Blvd. in Bridgeport, CT and is home to one of the premier college art collections in the United States. Its collection offers students and the community alike the opportunity to view works that span the history of art from the ancient to the contemporary. Unique to the Housatonic Community College campus, this permanent collection is on continuous display throughout the 300,000 square foot facility, offering a rare opportunity for both art enthusiasts and casual observers to view and interact with the art on a daily basis. Visit www.HousatonicMuseum.org to learn more.