Scholarship Recipient Success Stories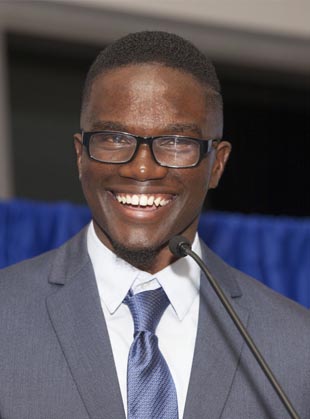 Chitunga Chisenga was born in the Democratic Republic of the Congo. He immigrated to the United States in 2006. He lived and went to school in Bridgeport, attending Bassick High School, he played football for all four years in high school and joined organizations such as Gear Up, gaining an early awareness and readiness for undergraduate programs. Chitunga was also a proud member of Build On, a non-profit organization that runs youth after school programs. In the summer of 2013, Chitunga traveled to Nicaragua with Build On, and helped build a school for a village in the northern region of the country.
Chitunga then enrolled at Housatonic Community College in the spring of 2015. He chose to study accounting because it is a profession that he believes will allow him to be flexible with what he can do. He wants to understand what goes on behind the doors of a business, he wants to invest in communities, and he also wants to invest in promising projects in Africa. Accounting is a skill that is so flexible that he might still take part in defending America by joining a law enforcement agency. Chitunga has been on the Dean's List for three conservative semesters and he is hoping to continue this achievement. He is also a member of the National Society of Leadership and Success, and Phi Theta Kappa Honor Society.
Upon graduating, Chitunga will be continuing his education at LeMoyne College. He has enjoyed his time here, and he is thankful that Housatonic Community College provides a quality education without bankrupting families. Finally, while Chitunga has had his fair share of challenges and accomplishments, his journey is far from over. Education remains his top priority and he is focused on his first big objective - attaining a bachelor's degree in accounting.
Chitunga Chisenga, Scholarship Recipient, Alumni Gala Speaker 2016; Class of 2016
---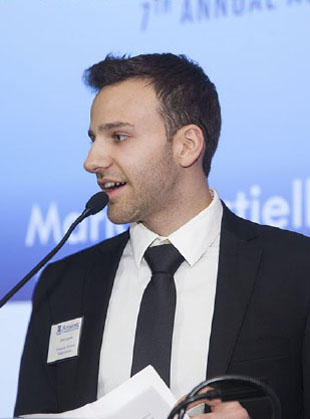 Born and raised in Milford, Connecticut, I felt a passion for helping people when working at Yale New Haven Hospital. I had a calling when I learned to be patient helping my grandmother walk around the house, when she was normally confined to her chair all day. Even before high school, I volunteered at my local church teaching groups of children - participating in unstructured and structured play activities and supervising them. Living in Milford made Housatonic an even more attractive choice for me.
For those who do not know me, I strive to help people refrain from making bad health habits into making healthy ones. Working to become a doctor of physical therapy, I am determined to make people's lives healthier. I have gradually developed an increasingly active lifestyle. While working at Yale New Haven Hospital, I attend both Housatonic and Southern Connecticut State University. Before landing a paid position, I volunteered assisting elderly clients with range of motion exercises and daily activities.
Academically, I plan to never stop learning, which is especially essential in the health field as new techniques and findings are constantly being updated. I enjoy obtaining knowledge outside of the classroom by going to local yoga classes and conferences on exercise science. Although I plan to take advantage of everything that HCC has to offer, I plan to give back to the College in later years of my life.
Mario Castiello, Scholarship Recipient, Alumni Gala Speaker 2015; Class of 2016
---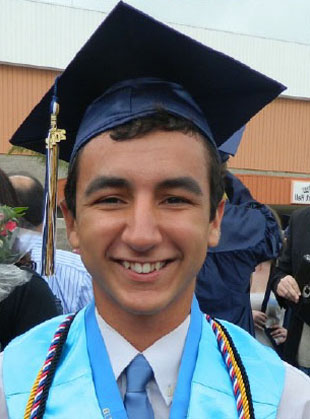 My family has always been supportive, even when they couldn't afford to be. I have been taught by wonderful educators year after year. I attend a school with a dedicated staff that is always there to point me in the right direction. And of course, the Foundation that would so graciously help me jump the hurdles that college education can have. When I was assessing my career path I realized I had hit a wall when it came to one thing: there was no way I could afford it. My family, despite being supportive and helpful had no way to contribute and Financial Aid was not something I was eligible for. Despite working long hours and multiple jobs, I still could not afford it by myself, on my own. It felt hopeless and my dreams of bringing my family out of poverty began to fade. When the Foundation awarded scholarship assistance, I couldn't contain my joy. From there I had the ability to change my life for the better and I have come quite far since then. Since the path to my career was clear, I could focus on gaining experience. I became certified and began working in a pharmacy. All of this and all I have accomplished in this school can be accredited to the hard work and dedication of so many. I can once again say that I'll achieve my goal and become a pharmacist in the near future because the Foundation was there to help me achieve it.
Thank you very much.
Andre Martins, Scholarship Recipient; Alumni Gala Speaker 2014: Class of 2015
---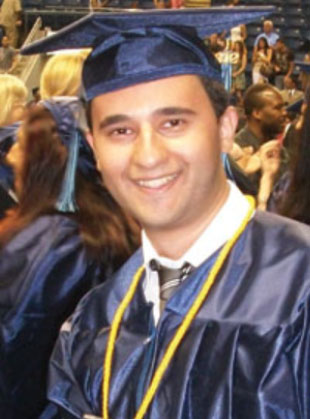 Joseph DagherIn the fall of 2009, I came from Beirut, Lebanon to Housatonic Community College, with the ultimate goal of becoming an aerospace engineer. This place soon became my second home; I was surrounded by brilliant teachers, new friends and a helpful staff. With my studies going well, I started working as a math tutor at HCC where it was a joy to help other students overcome their educational obstacles. I was also on a team sponsored by the National Science Foundation and NASA, working on a Sustainable Living Project to improve the quality of life in cities such as Bridgeport.
However, being a full time international student paying out-of-state tuition became a challenge for me. The HCC Foundation became my salvation by helping me to solve that issue. This relieved the financial pressure and I pushed my academic abilities to their limits. I graduated with a 3.31 GPA in Engineering Science. I was also selected for Who's Who Among Students in American Junior Colleges and awarded the Beverly G. Anderson Award. Since graduation, I have been employed at Schwerdtle Stamp Company in Bridgeport. My next step is to pursue my degree in industrial engineering. I owe my success to my supportive family, to my outstanding teachers, and to the HCC Foundation. I have been blessed with many opportunities and many wonderful supporters. I vow that as I move forward in my life and in my career, I will do whatever I can to help other students in need reach their potential as well.
Joseph Dagher, Scholarship Recipient; Alumni Gala Speaker 2011; Class of 2012