Welcome to Career Services
During the COVID-19 campus closure, Career Services will continue to assist students who have registered for Summer 2020 and Fall 2020 classes.
We can assist with the following services:
Reviewing resumes/cover letters and other career related documents for students via email
Assistance with deciding a major and reviewing results of Focus 2 and Career Coach Career Assessments
Responding to student questions regarding their job search, interview prep and general career advising inquiries via email and/or Webex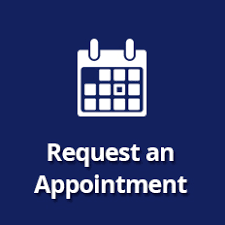 Click here to request an appointment.
---
Individual Career Counseling
Resume and Cover Letter Review
Assessment Inventories
Interviewing Skills
Job Search Skills
Career Related Workshops
Major Exploration Guidance
Job Postings
---
Internships
Internships are designed to connect knowledge and theory learned in the classroom to paid or unpaid work experiences. Internships are tied to learning objectives and should provide students with major related work experiences. They are a great way to learn more about a career, industry or company. Internships also provide opportunities for students and intern supervisors to develop career mentoring relationships.
Career Services assists students create résumés, search for internship opportunities and with the internship application process. Whether students obtain an internship through Career Services or on their own, in order to receive credit for that internship they will have to discuss that option with their academic department. Each academic department at Housatonic Community College has its own criteria for approving internships and awarding credit.
For more information about receiving academic credit for internships at Housatonic Community College for specific majors, contact the faculty member below: Internship/Practicum department contacts at HCC:
---
Criminal Justice
Prof. Samantha Mannion
Email:
Office: BH – 244
Phone: 203-332-5168
---
Human Services
Prof. Edward Keane
Email:
Office: BH – 242
Phone: 203-332-5165
---
Early Childhood Education
Prof. Shelley Tomey
Email:
Office: BH – 246
Phone: 203-332-5162
---
Medical Assisting
Prof. Letizia Morales
Email:
Office: LH – C220
Phone: 203-332-8515