Be sure to Sign In to Your Student Email Account!
Important communications from the college will be sent to this address.
You have the option of FORWARDING this mail to another email account.
---
Microsoft Office 365 Now Available to Students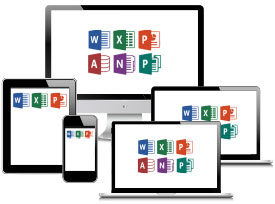 The Connecticut Community Colleges (CCC) are pleased to announce a partnership with Microsoft to offer Office 365, a suite of online services, to all CCC students.
This provides CCC students with the latest version of the full Office productivity suite, including Word, Excel, PowerPoint, OneNote, and more available for offline and online use. From home to school, from desktop to web and the devices in between, Office delivers the tools to get work done. Office 365 is a subscription-based service to use Microsoft's popular Office tools including Word, Excel, Outlook, OneDrive and Skype.
› Click here for the Support Center and Web support sites to assist students in using Office 365.
---
---
Your new student email account is your official email address* for all Housatonic Community College communication!
Before You Start . . .
Under normal circumstances, Student Email is functional and accessible within one day of admission.
If you are new to myCommNet please read this first ...
Steps to Activate . . .
You must know your NetID and password.
---
Resources . . .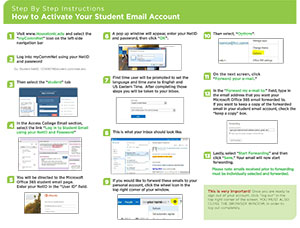 Download Now
File name: Email Brochure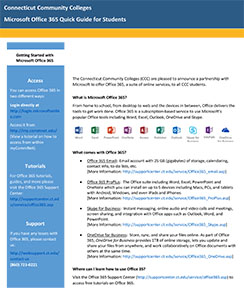 Download Now
File name: Office 365 Flyer