Alumni Activities & Events
Check this page for any upcoming Alumni events along with photos from past events.


Like us on Facebook! Visit our page at hhttps://www.facebook.com/groups/HCCBridgeportAlumni
Find us on LinkedIn!
Project Prom 2K19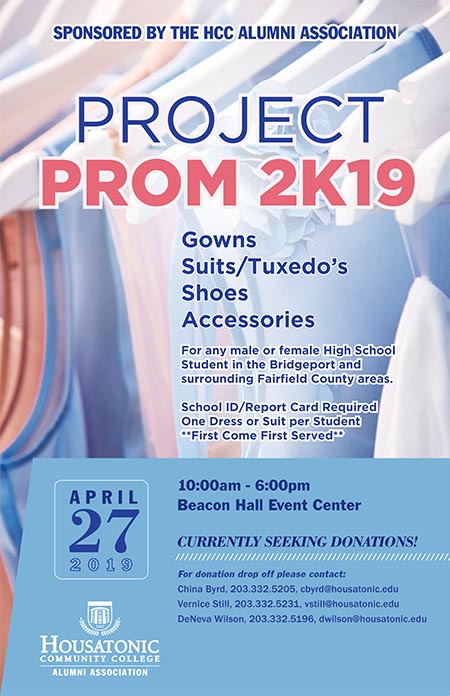 Beacon Hall Events Center
May 11 from 10:00am - 4:30pm
Sponsored by the HCC Alumni Association
Currently Seeking Donations! For donation drop off please contact: China Byrd, 203.332.5205, Vernice Still, 203.332.5231 or DeNeva Wilson, 203.332.5196
Items for donation include gowns, suits/tuxedo's, shoes, accessories for any male or female High School Student in the Bridgeport and surrounding Fairfield County areas.
School ID/Report Card Required
One Dress or Suit per Student **First Come First Served**
For more information please contact China Byrd, Chairperson to the Alumni Association at 203.332.5202 or email .
---
Click on one of the buttons below to view photos from our past events.